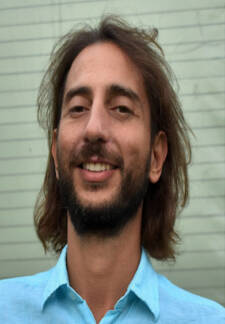 About me
Hello! I'm Christian Vracha
Brief Bio
I am a psychologist and a jurist. I have earned my Diploma in Psychology after completing the four-year study
program at the University of Athens. I am a licensed psychologist since 2011.
I have a Diploma in Law, after an equal period of studies at the same
University.
I moved on, getting a Master degree in Systematic Philosophy, specialized in
Bioethics. At the moment I am studying Biology at the Aristotelian University, specialization
Molecular Biology & Genetics.
My job background includes personal educational assistance for children with mild dyslexia, parental consulting on handling children's studying pressure, working for a pharmaceutical company, working as an
editor and later on as chief-editor in social-financial magazine, in artistic furniture
company, twice in two legal offices correspondingly and once for a legal firm.
Personal interests
For better, or for worse, my personal interests extend to different areas and fields.
Writing is an inextricable element of my life and there's hardly a day passing by
without seeking to write down at least a paragraph.
The same applies with music, albeit unfortunately not always at the same daily pace.
I love to play the classic guitar and particularly to compose music, either on/in the
guitar, or in/on the piano.
Studying history is one of my personal favorites, while I have a wild interest on
anything related to quantum physics and multiverse theories.